Nick Collerson
Nick Collerson was born in Newfoundland, Canada, in 1977. He lives and works in Sydney.

In his practice, artist uses the medium of painting to combine observations of the everyday with reflections on the unrepresentable. At times, his work approaches a recognizable standard of photorealism; yet his sensitive representations of form and perspective are simultaneously rejected by an awareness of the theoretical commentary that underlies the visual qualities of his work. Incorporating text and symbol, Collerson's paintings project the explorations of early modernism onto subjects and ideas that define the contemporary.
*
Nick Collerson est né à Terre-Neuve, au Canada, en 1977. Il vit et travaille à Sydney.
Dans sa pratique, l'artiste utilise le médium de la peinture pour combiner des observations du quotidien avec des réflexions sur l'irreprésentable. Par moments, son travail s'approche d'une norme reconnaissable de photoréalisme ; pourtant, ses représentations sensibles de la forme et de la perspective sont simultanément rejetées par une conscience du commentaire théorique qui sous-tend les qualités visuelles de son travail. Incorporant du texte et des symboles, les peintures de Collerson projettent les explorations du premier modernisme sur des sujets et des idées qui définissent le contemporain.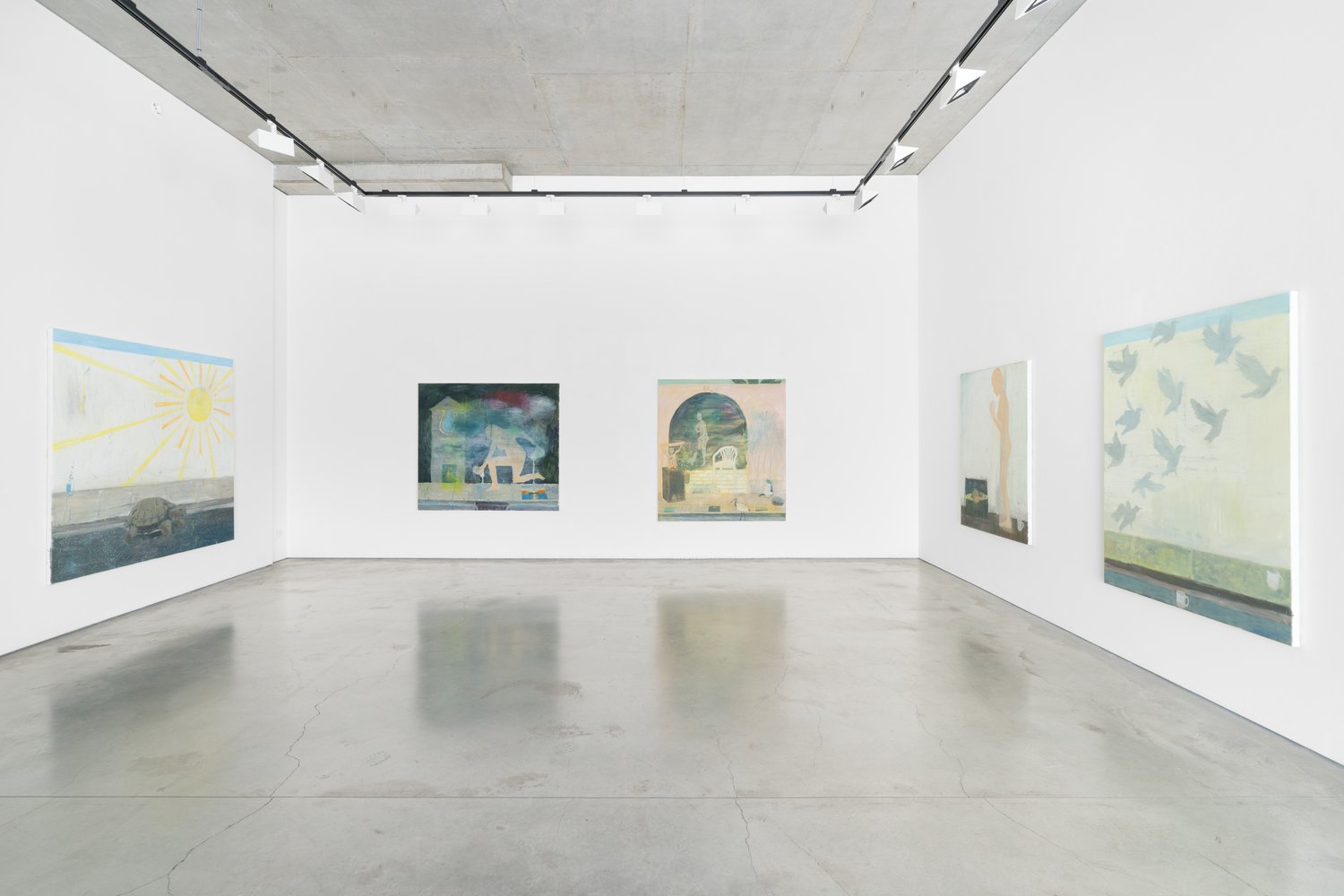 EDUCATION

2011-2012 MFA, National Art School
2007-2010 BFA Painting (HONOURS), National Art School.

SOLO EXHIBITIONS

2022 Hermes, Liverpool Street Gallery, Sydney.
2020 With Love, Liverpool Street Gallery, Sydney
2018 Interior Decorating by Roy Batty, Liverpool Street Gallery Sydney
Nick Collerson: The Clayton Utz Art Partnership, Sydney
2017 Mix, Liverpool Street Gallery, Sydney
2016 Painting Painting, Liverpool Street Gallery, Sydney
2015 Everything Must Go, The Hughes Gallery, Sydney
2014 Night Paintings, The Hughes Gallery, Sydney
2013 In the Open, Gaffa, Sydney
2011 Sounds of Day and Night, Alaska Projects, Sydney
2010 Wooden, Cross Arts + Books

GROUP EXHIBITIONS

2020 HEAT and HAZE, Reflections on the Australian landscape, Liverpool Street Gallery, Sydney
2019 Summer Show, Liverpool Street Gallery, Sydney
2016 Land and Sea, Liverpool Street Gallery, Sydney
2015 James & Jacqui Erskine Collection, Drill Hall Gallery, ANU, Canberra
2014 Who Sydney? The Hughes Gallery, Sydney
2013 Current Currents, The Hughes Gallery, Sydney
Life's a Beach, The Hughes Gallery, Sydney
As Above-So Below, Alaska Projects, Mop Show
2012 As Above-So Below, Alaska Projects, New Orleans Tour,
Good Children Gallery, New Orleans
2012 Exchange student Show, Hockney Gallery, London
2011 Lorem Ipsum, Alaska Projects
Emerging Talent, Robin Gibson Gallery
Topsy Turvy, Martin Browne Fine Art
2010 Post-Graduate Show, National Art School Gallery, Sydney
12 – Honours Painting, Stairwell Gallery, National Art School, Sydney
Art for Mental Health Research Exhibition, Blue Door Gallery 2009 Fundraising Show, Mop
2009 In-Grid, Stairwell Gallery, National Art School, Sydney
3rd Year NAS Show, NAS Gallery
2007 Christmas Exhibition, Cross Bay Gallery
2006 Cross Crazies, Kings Cross Public Library
2005 Images of the Cross, Tap Gallery

AWARDS

2014 Macquarie Group Emerging Artist Prize Winner 2014
2010 Mark Henry Cain Memorial Award – UK Travelling Scholarship, undertaken at the Royal
College of Art (from January – March 2012) 2010 Robin Gibson Gallery 'Emerging Talent'
Robin Gibson Gallery "Emerging Talent"
2008 Blank Canvas Materials Award
2005 Images of the Cross – 1st prize + People's Choice
1996 QLD Minister's Award for Excellence in Art – Art Camp Residency and Exhibition